14 Most common Game Engines
As we all know, if everyone made their games from scratch without the help of excellent game engines, games would take longer and be more difficult to make. So let's take a look at the most common Game Engines used to reduce the cost, complexity, and time-to-market required in the development of video games.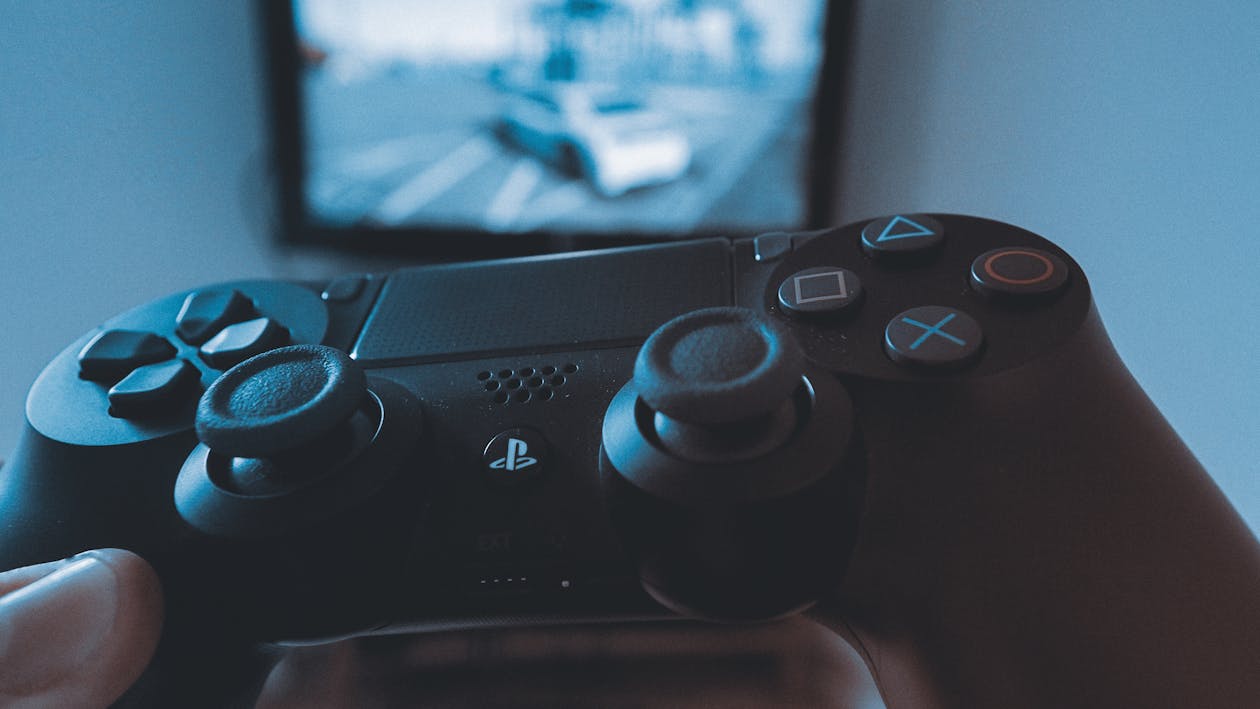 1. Unreal Engine
One of the most popular and widely used game engines is the Unreal Engine by Epic Games. The original version was released in 1998 and 17 years later it continues being used for some of the biggest games every year. The latest version, Unreal Engine 4, is said to be the easiest one to use when in the hands of a professional.
Notable titles made with Unreal Engine include the Gears of War series, Mass Effect series, Bioshock series, and the Batman: Arkham series. And you can use it on different platforms, such as Windows, Mac, Linux, iOS, Android, PlayStation, Xbox, and more.
2. HeroEngine
HeroEngine offers a Cloud-based, real-time collaborative platform that allows you to seamlessly create and collaborate from anywhere in the world as well as edit in real-time and publish your game right away without any server set-up or downtime.
It's an all-in-one game engine and development platform for making and operating online games, including MMO, RPG, FPS, social, and more. It lets you focus on game development and not worry about server development and maintenance.
It also offers many open-world maps and instances to use, as well as popular integrated tools and middleware like SpeedTree and FaceGen to make the game development process faster and easier.
3. Unity
Currently, 34% of the top 1,000 free mobile games are made with Unity (GooBall - 2005), a multi-platform game engine that allows you to create interactive 3D content with ease.
It's a platform for artists, designers, and developers to create and collaborate on stunning cinematic content and gameplay sequences, using 2D and 3D design tools, instant play mode for rapid editing and iteration, and a powerful animation system. The only problem we can find is that the Professional Edition requires that you pay a monthly fee. However, it includes excellent features, like beta access, game performance reporting, customizable splash screens, a team license, and more.
A lot of indie developers use Unity for its excellent functionality, high-quality content, and ability to be used for pretty much any type of game.
4. GameMaker
Unlike most other game engines, GameMaker: Studio has become widely used because it doesn't require programming knowledge to use it. Instead, users can "point-and-click" to create games much easier and faster than coding with native languages.
The problem with GameMaker and other point-and-click engines is that developers are much more limited than with other engines.
And while there is a free version, getting the most out of GameMaker requires you to buy either the Professional or Master Collection versions.
5. Marmalade SDK
Marmalade SDK was used to create famous games such as Doodle Jump, Plants vs. Zombies, Need for Speed: Shift, Cut the Rope, and more.
The best benefit of using Marmalade SDK is its "write once, run anywhere" concept. That way you code once and then it's compiled and executed on all of the supported platforms. This allows you to launch your mobile game in different stores, giving you maximum exposure on as many devices as possible in the shortest period of time.
6. AppGameKit
"AppGameKit is an easy to learn game development engine, ideal for Beginners, Hobbyists & Indie developers."
It also allows you to compile your games and transmit them over Wi-Fi to your mobile devices instantly for testing. AppGameKit focuses on quickly coding and building apps and being able to share them across platforms. This rapid iteration and cross-platform sharing is geared towards mobile game development but handles most platforms (iOS, Android, Windows Phone, Windows, Mac, Linux, and more).
7. RPG Maker
While this software is designed to let you build a complete game, from start to finish (even if you don't know anything about game programming), experienced users can take advantage of their Javascript knowledge to "change the game to your liking, from Battles to Menu UIs." Users without JavaScript knowledge will be limited to only what the engine offers—but there's still plenty there to build a game.
"The RPG Maker series allows you to customize every aspect of your game with an easy-to-use interface, making it perfect for beginners yet powerful enough for experts."
8. CryEngine
The CryEngine platform is free to use. You get the full engine source code and all the engine features without having to pay any license fees, royalties, or other hidden fees.
It is a visually stunning engine. The graphics are beautiful and the characters are life-like.
You can use CryEngine to develop for several different platforms:
Xbox One

PlayStation 4

Windows PC

Oculus Rift
CryEngine also provides plenty of free learning resources. Tutorials, forums, and documentation give you the tools you need to get started. It's applauded for its amazing graphics output and incredible visuals made with its suite of tools, putting the power to create stunning experiences at your fingertips. It also has Fmod included in the engine, one of the best game audio tools out there which allows for a ton of creative space in terms of creating the game audio.Because of the power behind the engine, there's a bit of a learning curve.
9. Amazon Lumberyard
According to the site, Lumberyard is "Free. Powerful. Fully Customizable." It allows you to create your games, integrate them to the AWS Cloud, and integrate Twitch features that help you connect to the world's leading social video platform and community for gamers. Integration through Lumberyard means it's easy to build a game with online play. The only catch is the AWS services through Amazon cost money. Platforms: iOS, Android, Windows, PlayStation, Xbox and more.
10. Godot
The Godot engine is great for making both 2D and 3D games. It provides a huge set of tools with a visual editor, an amazing scene system, supporting instancing and inheritance, and friendly content creation interfaces for artists, level designers and animators alike.
It's free to use and it's open-source through the MIT license. No royalties, no subscription fees, no hidden strings The engine "provides a huge set of common tools, so you can just focus on making your game without reinventing the wheel.".
11. Urho3D
"Urho3D is a free lightweight, cross-platform 2D and 3D game engine implemented in C++ and released under the MIT license." It contains everything you need to get started with the engine, including How-To Guides for setting up on:
There are walkthroughs for creating your first project, and a number of other forum topics ranging from cutting holes in terrain to developing basic material effects for rendering.
12. Cocos2d-x
It is an open-source game framework that is great for creating cross-platform GUI-based interactive games. Its core engine is popular for having the smallest footprint, yet the fastest speed of any other game engine. Cocos2d-x is also optimized for running on all kinds of devices, including low-end Android systems.
13. MonoGame
MonoGame is an open-source implementation of the Microsoft XNA 4 Framework. It allows XNA developers on Xbox 360, Windows, and Windows Phone to deploy their games to iOS, Android, and many more platforms. It's also very highly customizable as an open-source system, which allows developers to play around with its tools based on need.
14. ShiVa Engine
ShiVa comes with 21 modules, ranging from terrain and animation editors to material tools and a fully integrated code editor. Whether you are designing a first-person shooter, a racing game, an action platformer, an open-world game, or a mobile puzzler, ShiVa offers a variety of solutions.
It's an easy-to-use 3D game and application development suite that allows you to export your games to over 20 different platforms.